MISTER WALKER FOR BREAKFAST, LUNCH, DINNER & DRINKS 7 DAYS A WEEK
On Mends Street jetty, against the spectacular city skyline, come and watch the world go by. At Mister Walker, we believe in beautiful, fresh ingredients, sourced locally and prepared with love. Combined with fabulous wines, both local and imported, and our warm, welcoming service, we think we're on to something pretty good. We're about fun, friends and great times and we love our locals as well as visitors from near and far. We're open from early 'til late for breakfast, coffee, lunch, dinner, light food, big food, shared plates and wine.
AUSTRALIA DAY SKYSHOW RETURNS JANUARY 26, 2022
For the best view of Skyshow 2022 join us on The Swan at Mister Walker for a great evening of celebrations, deluxe canapes, premium wines/sparkling, beers, spirits and DJ after the fireworks to keep the party going.
From 6pm thru till 11pm, the all inclusive package is great value at $150 per guest. Tickets now on sale and are only available online at www.trybooking.com/bween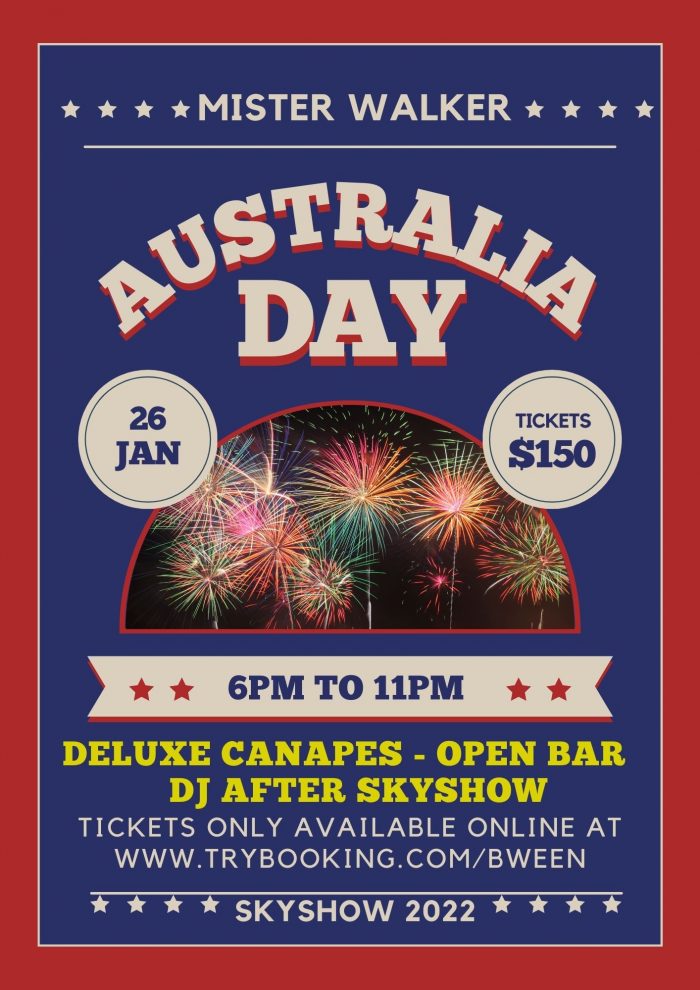 LIVE MUSIC ON THE DECK SUNDAYS 4PM – 7PM RETURNS SUNDAY JAN 16 FEATURING THE AWESOME TALENTS OF DARREN SALDANHA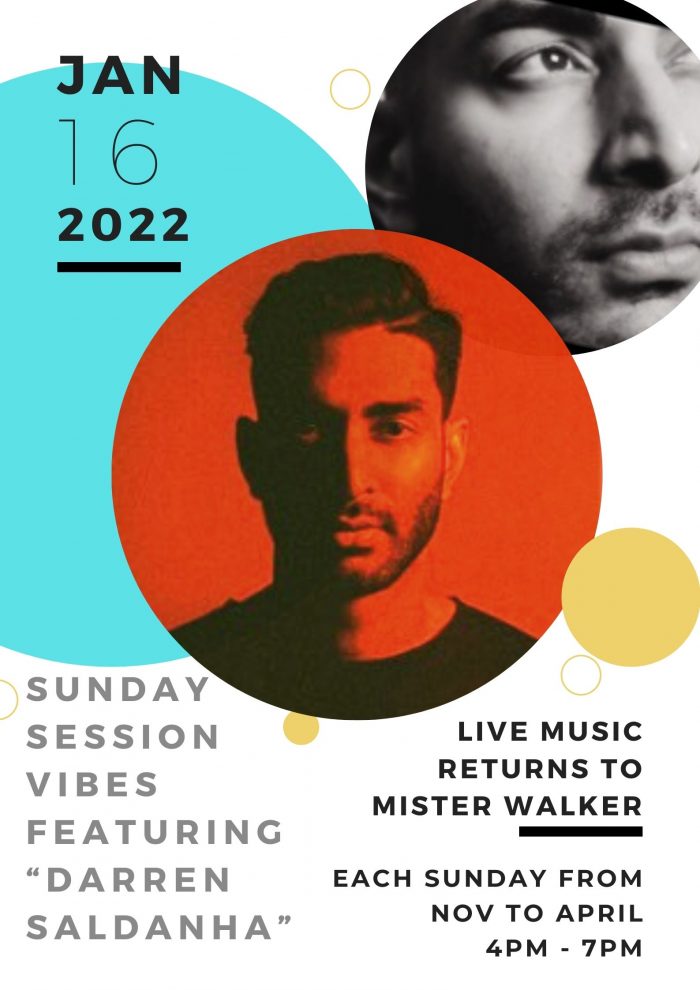 NEW SEASON MENU LAUNCHED TUESDAY NOVEMBER 9
Our new season menu was launched on November 9 2021 & will run through till May 2022. Our chefs have developed a great new selection of sharing and nibbles, entrees, mains & desserts perfect for the winter months with amazing local produce. We also have a new breakfast menu so it's a complete update from morning till late. You can view the new menus by selecting the MENU tab above.