MISTER WALKER IS NOW BACK FOR BREAKFAST, LUNCH & DINNER, 7 DAYS A WEEK
On Mends Street jetty, against the spectacular city skyline, come and watch the world go by. At Mister Walker, we believe in beautiful, fresh ingredients, sourced locally and prepared with love. Combined with fabulous wines, both local and imported, and our warm, welcoming service, we think we're on to something pretty good. We're about fun, friends and great times and we love our locals as well as visitors from near and far.
We're open from early 'til late for breakfast, coffee, lunch, dinner, light food, big food, shared plates and wine. Come and while away a few hours with us. Come and eat, drink and play with us.Our new season menu has also been launched with an amazing selection of hearty comfort meals, your old favourites, gluten free,  vegetarian & vegan meals. Kids meals are also available, just  ask your friendly wait service teams for daily options.
          CELEBRATE NEW YEAR EVE AT MISTER WALKER
Cant travel?  Then eat your way around the world @ Mister Walker.
For a limited time we are featuring 5 new entree/sharing plates and 5 new main menu items as part of our 5th Birthday celebrations. We were going to shout you airline tickets, but the planes aren't flying so the next best thing is to grab your passport and join us at Mister Walker to travel to 4 continents and experience 10 countries signature dishes and pretend you are there. This additional menu selections are available for a short period only until October 25.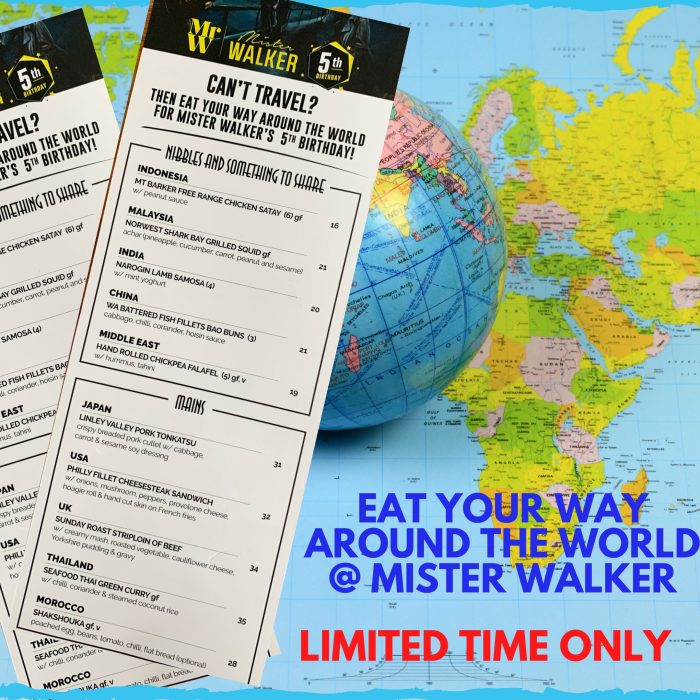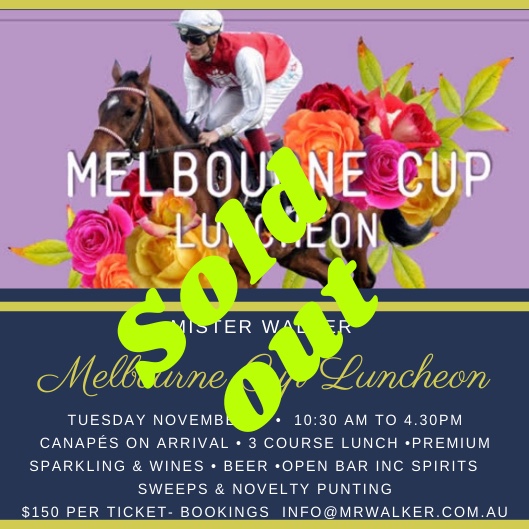 Enjoy the "Race that stops a nation – The Melbourne Cup" at Mister Walker. Join us for a relaxing & casual luncheon on the Swan, with that little touch of Mister Walker style & sophistication. The day commences at 10.30am with canapés & bubbles on arrival. Following the running of the 2020 Melbourne Cup you'll be seated for a superb 3 course luncheon with a premium selection of sparkling & wines, beers & open bar spirits thru to 4.30pm.
We have big screen TV's, plus sweeps and novelty punting for the big race. Tickets are all inclusive and great value at $150.00 per guest. Reserve your table now for our Melbourne Cup Luncheon. For ticketing and general enquiries please email info@mrwalker.com.au and one of the team will be happy to assist.